Live Whole-Heartedly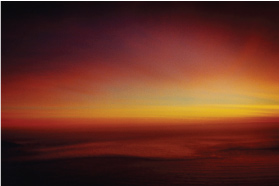 YOU MAY LONG TO LIVE WHOLE-HEARTEDLY — and to feel loved and connected — but struggle with anger, depression, loneliness, or inexplicable sadness and anxiety.
You may find the stress of work, life, running a household, or parenting has diminished your capacity to feel joy and be creative. Once a source of comfort and pleasure, your intimate relationship may now be disappointing, frustrating, or even deadening.
Therapy can help relieve the symptoms of debilitating feelings by uncovering the underlying (and sometimes unconscious) causes, and empower individuals — and couples — to become the authors of the lives and the relationships they want to have.
I have specialized training in helping couples rekindle sex, love, and intimacy, especially couples that have given up hope or been in prior therapies. While the past influences the present, I help individuals and couples take positive steps in the present, which can lead to more freedom, connection, and satisfaction.

"And… while we're on the theme of heart warming, thanks for helping to make this whole having-a-gorgeous-child-who-we're-both-madly-in-love-with thing happen."