Meet Van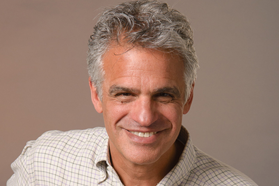 I HAVE OVER TWENTY-FIVE YEARS OF EXPERIENCE helping clients transform their lives so they can engage life, work, and love more fully. I specialize with couples who have given up hope — or been in prior unsuccessful couples therapy —helping them take positive steps that lead to increased joy, intimacy, and connection.
From my own life, I know that relationships can be not only a source of great pain, but also a powerful agent for mutual healing, growth, and joy.
With that in mind, I've devoted many years to studying Sue Johnson's EFT (Emotionally Focused Couples Therapy) and Stan Tatkin's PACT (Psychobiological Approach to Couples Therapy). I blend the two in a distinctive way to encourage clients to cultivate new experiences that reprogram the brain and lead to enduring change.

"Van has been a gift in my life. The breadth and depth of issues through which he has supported me speaks to his gifts as a mentor, sage, life coach, friend-with-boundaries, therapist, and healer. I recommend him to anyone who seeks to better understand themselves and their place in the world."
My first wife of nearly thirty years died from cancer. My experience of walking hand-in-hand with her through protracted illness and death deepened my appreciation for the preciousness of every single moment. I am blessed to have found love anew in midlife and am embarking a second time on the miraculous journey of discovery that marriage and intimacy afford.
A licensed Marriage and Family Therapist (#MFT 32323), I did my undergraduate work in politics at Princeton University (1984) and my graduate work in integral counseling psychology at the California Institute of Integral Studies (1992). I was the Director of Counseling for ten years at Drew College Preparatory School, in San Francisco, and have been supervising therapists-in-training since 1997.

I am the author of Conspiring to Heal: A Love Story, a memoir about choosing to live whole-heartedly in the face of fear, illness, and death. It is a benediction to the transformative power of love, courage, and devotion.
Photographer Credit: Shoey Sindel